For so many of us, 2020 was going to be the year of progression. There was an excitement that lingered towards the end of 2019, an energy that promised success to those willing to work for it. That sentiment was no less true for popular Bristol based MC Gardna whose previous year had been somewhat of a high. 
Following the release of his debut album, Good Time Not a Long Time, Gardna had every right to be excited about what the new year had in store for him. 2019 was without a doubt a year to remember having toured Australia and New Zealand with Eva Lazarus and Chris Munky, collaborated with the likes of Hollie Cook, Kiko Bun and Rider Shafique on his album and fitted in a jam packed summer performing at some of the best festivals in the UK and further afield.
No one could've anticipated the strain 2020 would put on artists and performers or the lack of support the entire event's industry would get from the government.  Everyone has had to cancel shows, adapt plans, delay releases and get used to "the new normal" so when I received Gardna's track '2020 Vision', the irony of the title really struck a chord – one that so many people can relate to.
Despite the difficult year, Gardna has remained pretty positive, it may not have been his 2020 Vision but it's refreshing to see how a pandemic has helped him to count his blessings and appreciate the smaller things in life. I caught up with him to chat about his debut single with Ben Snow and DRS "2020 Vision".
When did you first start writing 2020 Vision and why have you decided to release it now?
It's all mad, I wrote this January thinking that 2020 would be the best year, like we all did at on point, I think DRS wrote his but like the week before we went fully into lockdown earlier in the year. We both loved the track so had to get it out there for the peoples.
Have you come to terms with 2020 not being the year you expected?
Absolutely, it's all gone west hasn't it but we're doing everything we can do keep it moving, and keep things positive in these unpredictable times. Keeping busy at home and all that
How did the collaboration between yourself, Ben Snow and DRS come about?
I've worked with Ben Snow from when he first started out! He went on to remix my track with Aries On Road to critical acclaim, and we'd always play out his early demos too. He's come on leaps and bounds since then which is amazing to see, got enough time for this guy. With DRS, I'd linked backstage a few times at festivals and club shows across UK and Europe so one day I hit him up on insta like yo, I've got this 2020 tune that I can proper hear you over, he was a proper nice dude to deal with and returned the bars back in 24 hours. Totally smashed it. What a guy.
What were you most looking forward to in 2020?
I was most looking forward playing at Glastonbury on The Glade Stage, we had a full album showcase at peak time with every artist who featured on the album performing with us. Gutted. We can't wait to be back in the fields.
What lessons have you learnt from this year?
I won't complain about playing to an empty room, or not having a good set time, or any of the small artist moans you might buss out from time to time ever again.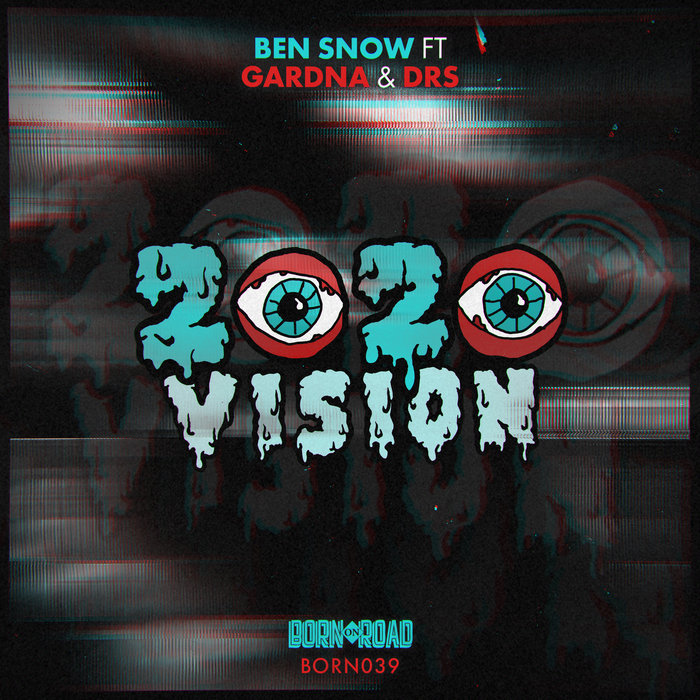 Despite the lack of shows/tours etc do you still feel like you've been able to grow as an artist?
Always growing. Feel like I've opened up a lot of doors this year working with some of my musical hero's and so on. Like working with Watch the Ride on the Good Time Remix, something I've always wanted to do is work with DJ Die and that happened in such a big way, it got hammered on BBC Radio 1 like 5x times on Annie Mac and had lots of other major support too. It's still getting BBC radio plays today. Thats just one of the projects I've been on. Made some money for St Pauls Adventure Playground whilst doing so.
If you could go back in time and give yourself one piece of advice for 2020, what would it be?
I'm not sure to be honest, I take each day as it comes and never tend to look back on things I could or should have done differently. Forward thinking is key for my mind set and positivity you know
What are you most looking forward to when things "go back to normal"?
Seeing all my mates on the road definitely. I fully miss everyone we'd see on the weekends, the promoters, the artists, the artist liaisons, the crew.. we've always loved spending time and linking these people. So if you are reading this. Can't wait to link up with you all on the flip side.
It's been a year since the release of Good Time Not a Long Time can we expect another album anytime soon?
Absolutely yes! I'm working on the sequel now. It's gotta bang harder than the first one, so there's that pressure there this time. Saying that, I like a challenge it's already sounding totally different to the last one.
Despite the pandemic, what has been your highlight of the year?
Probably that 13 date tour with Gentleman's Dub Club in Feb, so lucky we got to do a bunch of shows before it all went down the pan. These boys are my absolute brothers man, learnt so much in that month and I look up to all of them and had the best time touring with them.
What is the 2021 vision?
Better times. Album. Album Tour. Worldwide domination. Letsgo.