For the second year in a row, many festivals across the UK have had to cancel due to the pandemic. For those meant to go ahead in June and July, the delay of restrictions being lifted came as a heavy blow. But not all is lost, several festivals are still marching on with plans for events later in the summer in the hope to bring magic to a field once again.
Nothing really beats dancing in a field with your favourite people in the world. Listening to artists you love on a sound system that you can feel in your bones is life-affirming. It's a sensation that's hard to put into words. Being part of a crowd that moves together yet so uniquely ignites a fire in my belly and spark in my soul like nothing else.
I've missed witnessing the love shared between festival-goers, the innate sense of togetherness that comes from being part of something you can almost describe as a religion. I've missed moving through crowds making new friends on the way or sharing boxes of warm wine between your neighbours back at the campsite. I miss the euphoria and anticipation of waiting for a track to drop and the way my legs after a whole day and night of dancing. I even miss the rain that so often pours down on UK festivals, turning the paths into mud baths and dancefloors into mud pools. Festivals are the biggest and best playgrounds and without them I feel like we stop tuning into the parts of ourselves that allow us to lose our inhibitions, open our minds and forget life in the real world.
This year we have already seen glimpses of what we've been missing with several festivals going ahead at pilot festivals including Download Festival and the very tiny Timber Festival – both of which have been a big success. With more events planned over the next few months, I've got everything crossed that we will get to return to the promised land for at least one boogie this year.
Latitude, 22nd – 25th July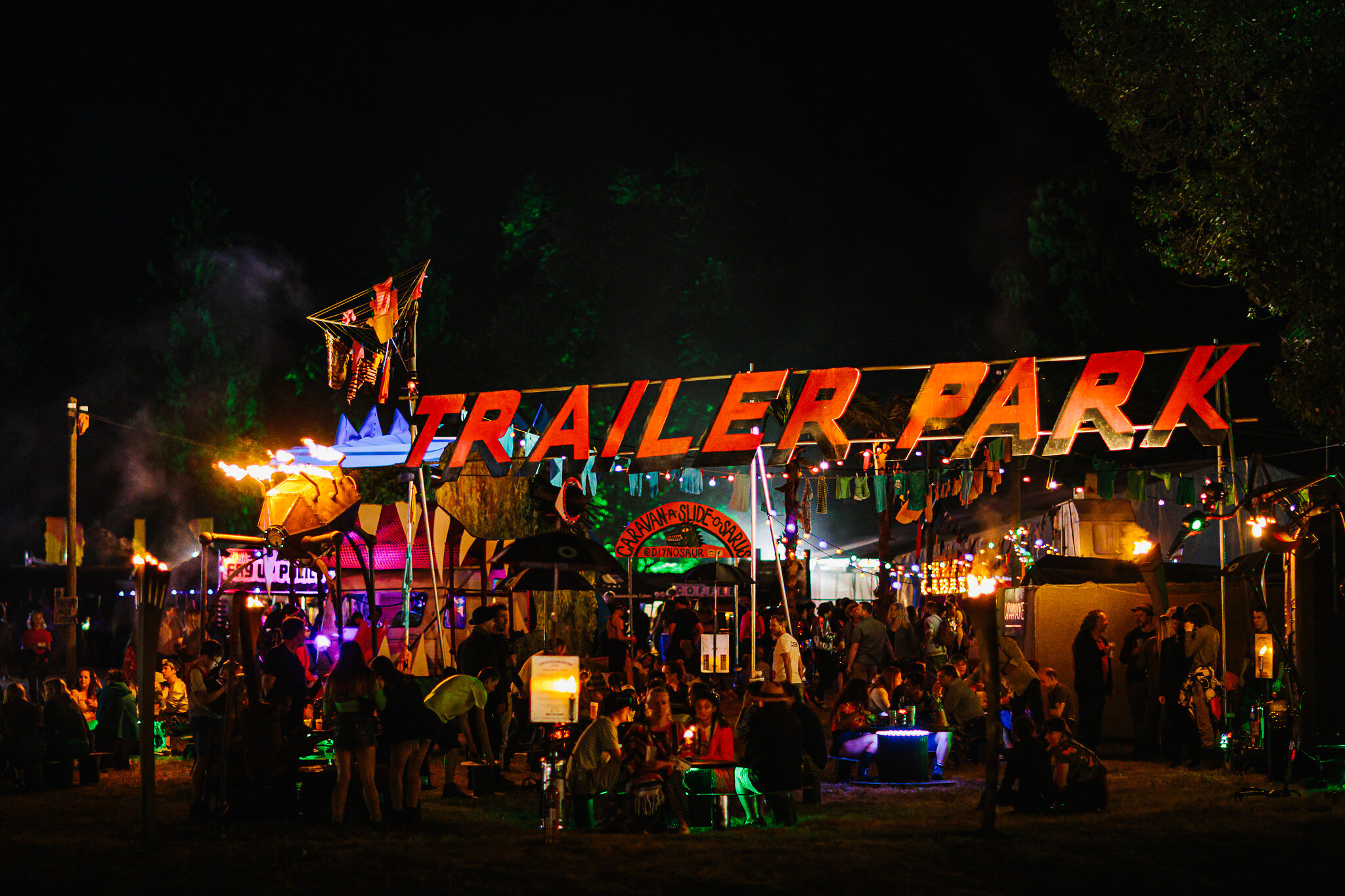 This year organisers of Latitude have decided to run the festival as a test event – which means no matter what happens on July 19th it will be going ahead, yay! The certainty of it happening is enough reason in itself to buy a ticket, let alone the stellar lineup they've got scheduled across the weekend. Alt-rock band Wold Alice will headline on the Fright Night followed by electronic duo The Chemical Brothers on Saturday and Bastille Resorchestrated and Bombay Bicycle sharing the honour of seeing the festival out on Sunday. Over the course of the weekend, you've also got the chance to see Rudimental, Arlo Parks, Kawala and Hot Chip as well as comedy from Jo Brand, Simon Amstell and Katherine Ryan. Anyone can attend the festival so long as you have proof of a negative lateral flow test or you've been double vaccinated and anyone with a positive test will be refunded. Tickets are still available so if you want a sure-fire event in your summer calendar, head over to the Latitude website to purchase a ticket. 
Shambino, 26th – 29th August
From the team behind Shambala, a more intimate gathering of magic and mystery will take place on August Bank Holiday in the form of Shambino. Despite restrictions lifting, a full-scale event wouldn't have been possible but organisers have pulled out all the stops to make sure this dinky rendition of the much-loved festival is able to go ahead. With some familiar venues such as Chai Wallahs, The Enchanted Woods and The Roots Yard, Shambino promises to bring all the magic of Shambala but with extra space for dancing, lots of sanitisation stations and measures in place to keep everyone safe. A lineup is yet to be released but if you know Shambala you'll know that whatever is on it'll be amazing. Tickets have now sold out but why not sign up to Oxfam to be a steward so you can still enjoy the magic in return for working a few shifts.
Boom Village, 12th – 15th August
For so many people, Boomtown is a festival that really feels like home. The way they do things just hits differently, you're transported to a whole new world full of vagabonds and hedonists, out to do nothing other than have a good time. This year, like so many festivals, Boomtown is unable to put on its usual enormous production so has instead opted to put on Boom Village – a much smaller affair at its home in Matterly Park. You'll be able to explore the much loved Old Town district one more and discover the vibrant colourful new centre that is Village Square. Immerse yourself once more in the sights and sounds of musicians, walkabout characters, engaging theatre and magical storylines. With the lineup being kept under wraps until the big weekend, you can be sure the element of surprise will only add to the feeling of excitement. Of course, tickets sold out in record time (after all, who wouldn't want to go to Boomtown after a two-year break?!) but there are other ways to make sure you experience the magic for yourself. Why not apply to be an Eco-Warrior and get involved with green initiatives such as camp cleanups, explaining waste and eco bond systems and encouraging people to take home their tent.
Hospitality Weekend in the Woods, 18th & 19th September
Taking place over two days at Bechenam Park, London, Hospitality in the Woods is the dream weekend for any Drum and Bass head. Hospitality is renowned for putting on some of the most exciting D'n'b parties across the UK and this event is set to be their biggest and best to date. The two-dayer boasts big plans for decor, promises crystal clear sound design, a varied selection of tasty eats, and the hospitality atmosphere everyone knows and loves. With takeovers from Critical Sound, Let It Roll and of course Hospitality and featuring the likes of Calibre & DRS, S.P.Y., Inja, Black Sun Empire, Halogenix and so many more it's one to get truly excited about. Official tickets have sold out but if you head to the Facebook event you might get lucky with someone selling them, just watch out for scammers!
Green Man, 19th – 22nd August
Founded in 2003, Green Man has evolved into a 25 000 strong festival taking place in the stunning Brecon Beacons. Whilst Green Man is well known for its folk, indie and alternative artists, Green Man puts a massive emphasis on comedy acts, literature, film and visual arts. With a name like Green Man being planet-friendly is fundamental to how the festival is run and organisers are always looking for ways to make it that little bit better. From using alternative power supplies such as vegetable oil and solar power to encouraging festival-goers to not bring glitter and invest in portable ashtrays, Green Man is a festival for conscious music lovers. Line ups are yet to be released and whilst tickets have sold out they are taking applications for stewards and bar staff.
Illusive, 3rd – 5th September
Illusive is a festival with one goal, to bring the people who go there to party as much fun, enjoyment and happiness as the organisers possibly can. Created by party people, for party people, Illusive is just as mysterious sounds, combining music and art to transport you from reality to wonderland. This year's lineup features some of the biggest names across the d'n'b, jungle, ska, and hip hop, including Andy C, Roni Size, Chopstick Dubplate, The Mouse Outfit, and many more. Taking place at Deene Park, Northampton, Illusive promises to pull out all the stops to make sure your first time back in two years is one to remember. Final tier tickets are still available but we quick to snap them up, they won't be around for much longer.
Balter Festival, 17th – 19th September
Home to dirty bass music and fuck off big beats, Balter promises to satisfy the cravings of anyone who likes their music at 180+ bpm. A festival with a real free party scene feel, you can expect skank worthy sets lasting late into the night covering everything from d'n'b. jungle, psytrance, hard-tek and breakcore. For those who like their music a little more chilled, Gentleman Dub's Club are this years headline but this isn't really a festival for the calm and collected.  Expect big, crowd pulling takeovers from Off Me Nut, Jungle Syndicate, Born On Road and Amen 4 Tekno that'll be sure to get you moving . Balter is set to be a weekend of music induced silliness so head over to their website where you can still buy final tier tickets.
Dimensions and Outlook, 2nd – 6th & 9th – 13th September
Two of the biggest abroad festivals for their respective music genres, Dimensions and Outlook, are still storming ahead with plans to go ahead in hopes that travel restrictions and quarantine rules will change by early September. Having moved from their home in Pula back to The Garden Resort in Tisno where it all began, this is sure to be a special year for both festivals. For house and techno lovers, Dimensions is almost unrivalled with the selection of artists on the bill this year including Helena Hauff, Shackleton, Joe Delon, Pangaea and Saoirse. If dub & reggae, dubstep, and d'n'b is more your cup of tea, Outlook has smashed it yet again with so many big names in the scene joining them in Croatia. Outlook veterans returning include Calibre, Egoless, Mala, Iration Steppas, Jah Shaka and SP:MC. You can also expect takeovers from Deep Medi, Hybrid Minds, White Peach, Sub Dub and Metalheadz. This is literally the bass music event of the year and not one to be missed. Tickets are still available for Dimensions but you'll have to find other ways to get to Outlook this year. Register now on the volunteer database to be the first to find out about vacancies.
Wilderness Festival, 5th – 8th August
This 4 day music, wellness, art and food extravaganza takes place in the rolling country side of Cornbury Park, Oxfordshire. Wilderness is as much about mindfulness as it is about enjoying amazing bands and dj'S that will be gracing the stages over the weekend. The lineup is a carefully selected mix of live music and dj's with Loyle Carner, Jamie XX and Alfa Mist offering up live sets whilst Eats Everything, The Blessed Madonna and Craig Charles are in charge of the dance inducing dj sets. There will also be readings from Letters Live, food and wine pairings at The Dining Room from Anglo Thai and The Fire Feast plus debates on talks on togetherness, MSG, Living with Uncertainty and sensory story telling. If you want to awaken your mind, body and soul, open your eyes to new experiences and your ears to new sound head over to the Wilderness website to found out how you can volunteer.